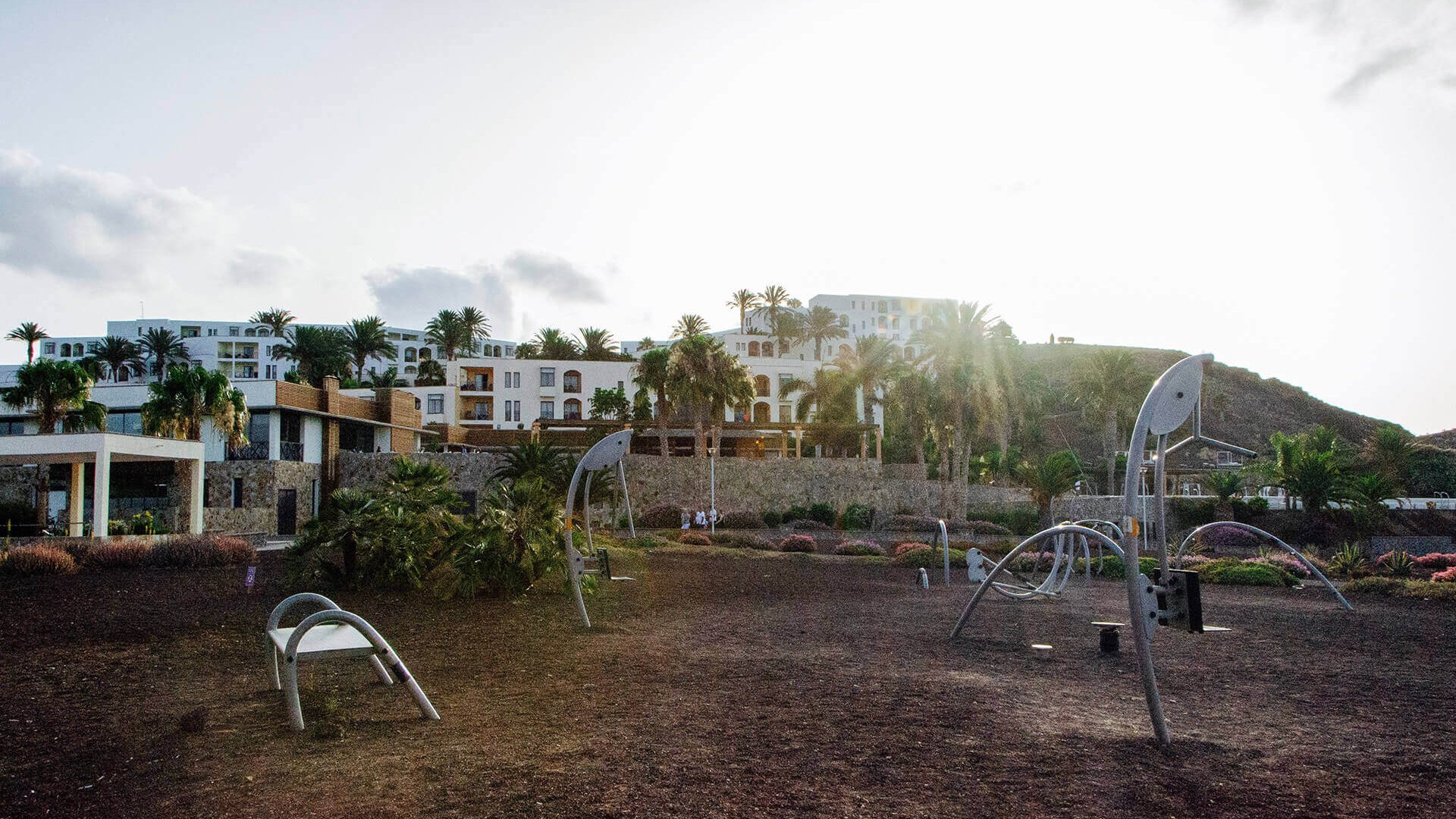 Facility
Outdoor Gym
Besides the Playitas Gym and the Fitness Centre, we have installed fitness equipment in the resort gardens so you can do exercise in the natural environment.
Go & Train Outside!
To give you the opportunity to go through your workout while breathing fresh air, we have arranged a selection of fitness equipment in an outdoor gym area.
Enjoy a beautiuful view over the resort whilst training in beast mode!