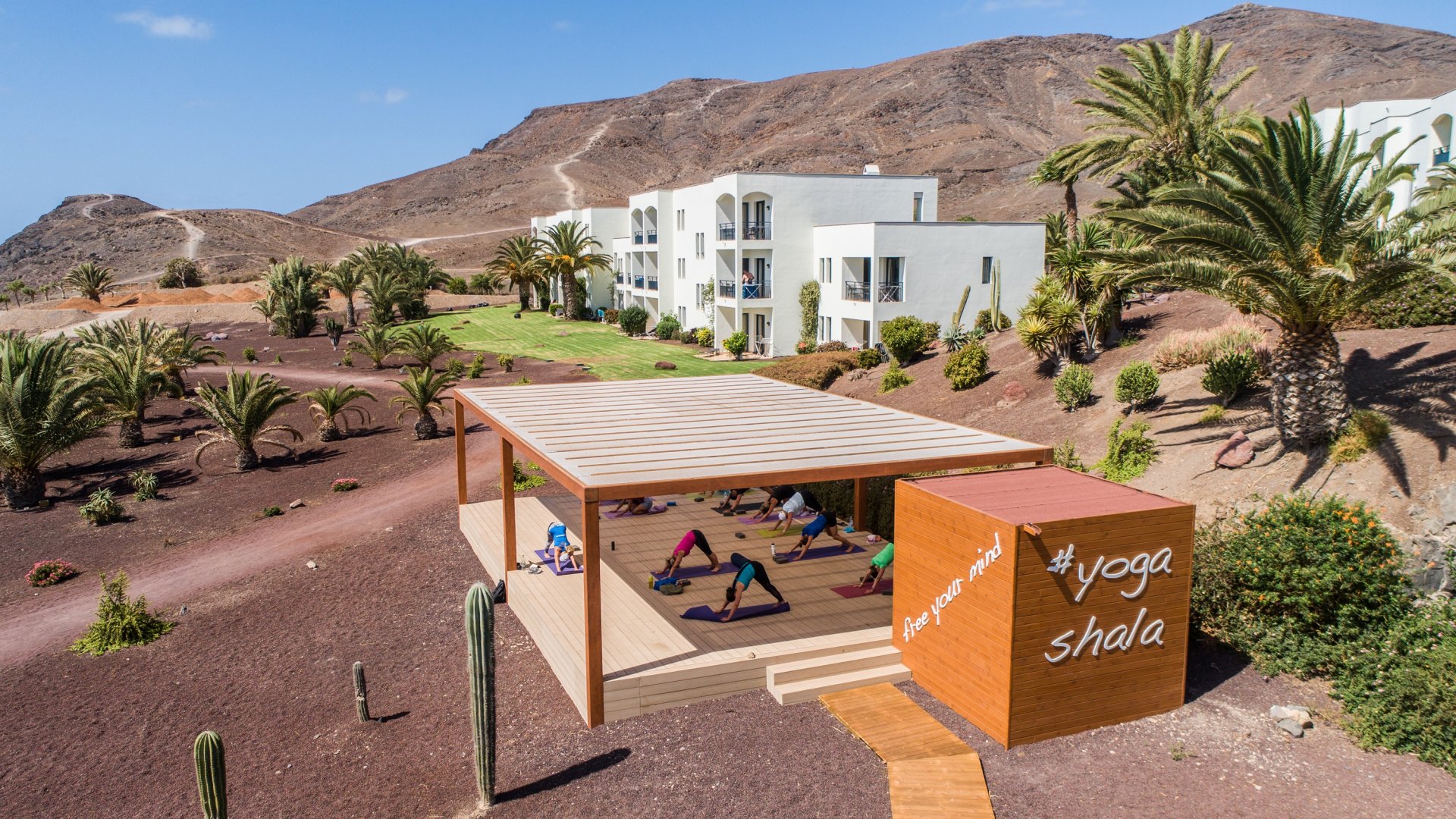 Facility
Yoga Shala
Yoga has a high profile at Playitas Resort. It's a highly beneficial discipline for both physical and mental health and it is suitable for athletes and individuals of all ages. You can book your class at Sports Booking.
At Playitas Resort, you can challenge mind and body with several different Yoga Classes.
At our Yoga Shala you can join classes of Yin Yoga, Vinyasa Yoga and Hatha Yoga, as well as Yoga mixed with Dance, Pilates or Tai Chi elements.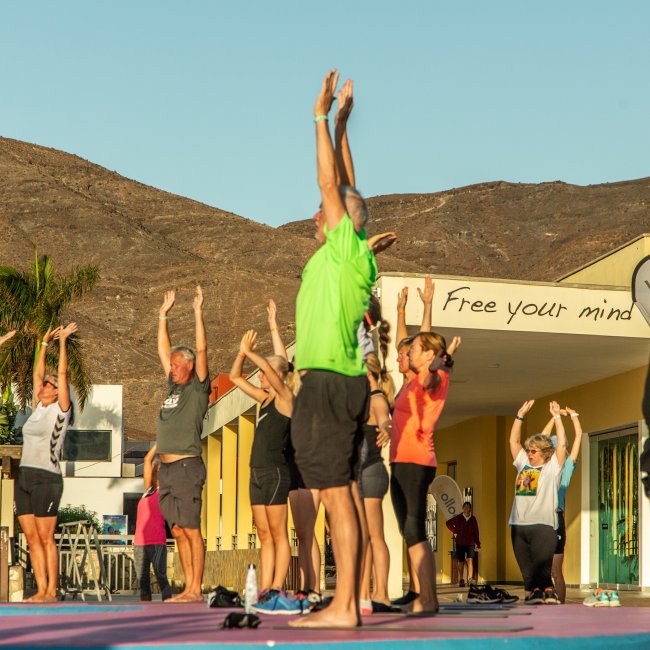 Sun Salutation
Every morning you can start the new day with nice exercises to warm up the body and welcome the sun with the yoga exercise Sun Salutation.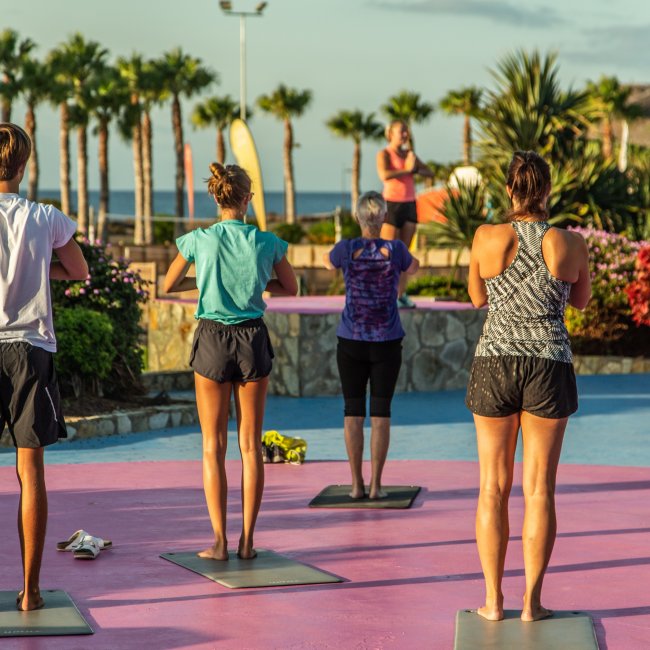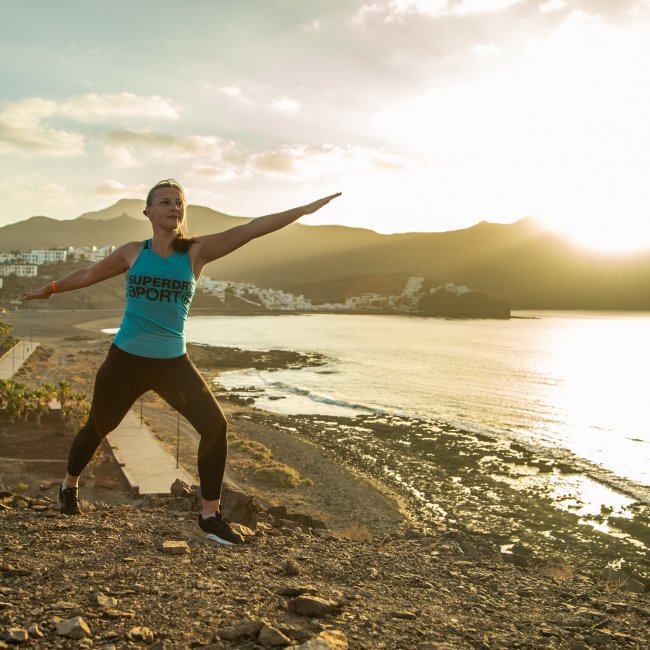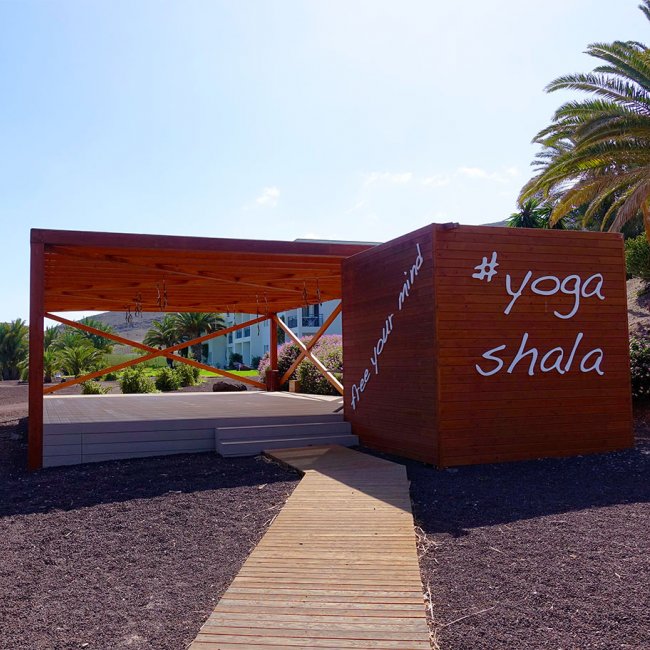 Classes for everyone
Barre Moves
Body Balance (Body Flow)
Pilates
Stretch and Relax
Core Flow
Vera Flow
SOMA MOVE
Yin Yoga
Vinyasa Yoga
Hatha Yoga
Power Yoga
Sports