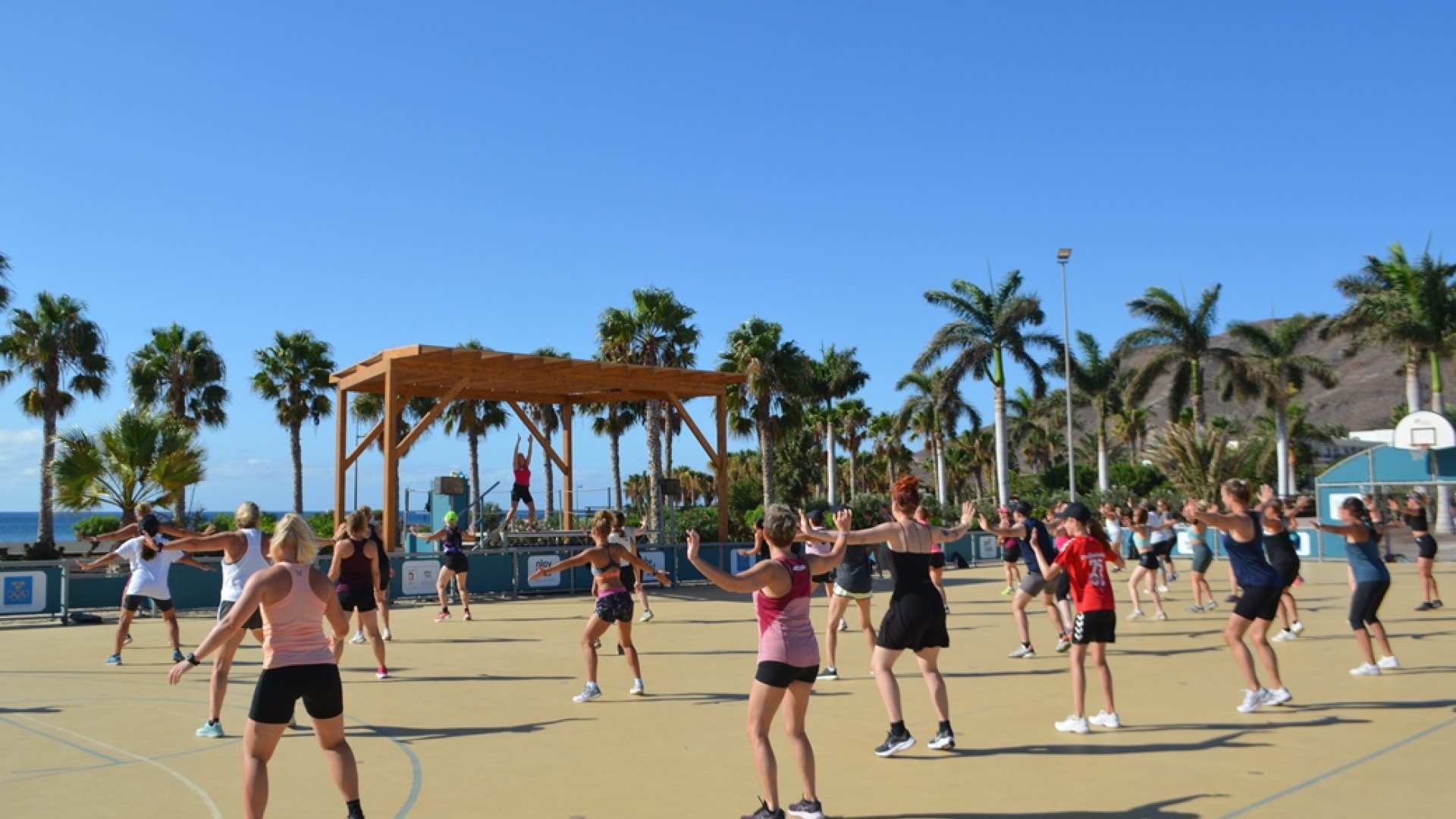 Facility
the sport zone- Multipurpose Court
Discover challenging outdoor workouts at ´the sport zone´, while enjoying the sun of Fuerteventura on your skin and inhaling the mild ocean breeze!
Work out and feel the sun!
The Multipurpose Court (the sport zone) is bedded between the Olympic Pool and the beach with a fantastic view to the Atlantic Ocean.

´the sport zone´ hosts most of our Fitness Classes and is our main meeting point for Social Sports.

Check out our weekly Sports Programme for upcoming classes and enjoy the fresh breeze during your work out!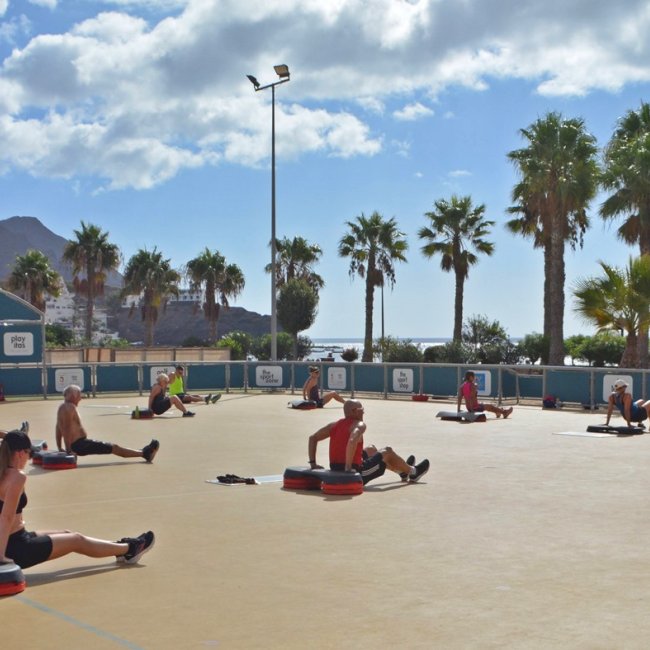 Fitness Classes
Because working out breathing fresh air and enjoying a great view over the ocean is so much more fun than training inside, we love to do classes outside!
At ´the sport zone´, you can do many different workouts and activities such as Fitness Boxing, Stretch & Relax, Pilates, Functional, Step, Body Balance, Zumba and so much more!
Check the weekly sports programme for all upcoming classes.
Social Sports
Besides Fitness Classes, you can also join one of the Social Sports Classes.
Social Sports hours are scheduled almost daily so check the weekly sports programme for all dates!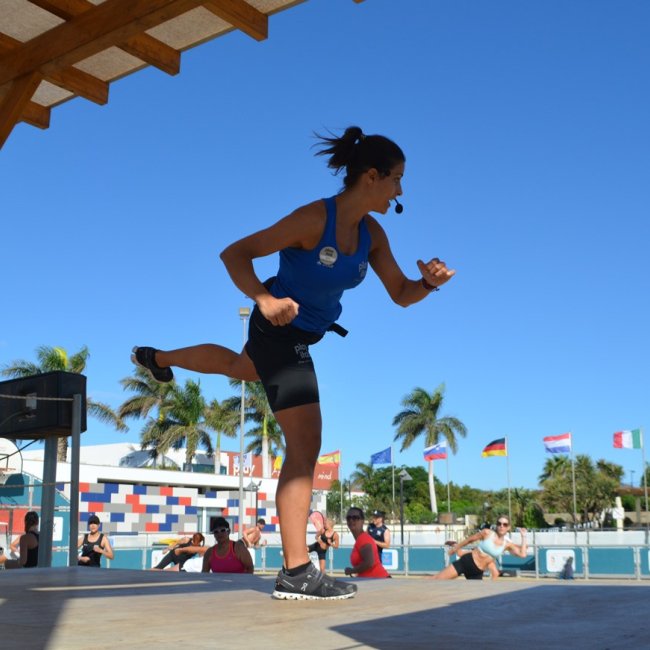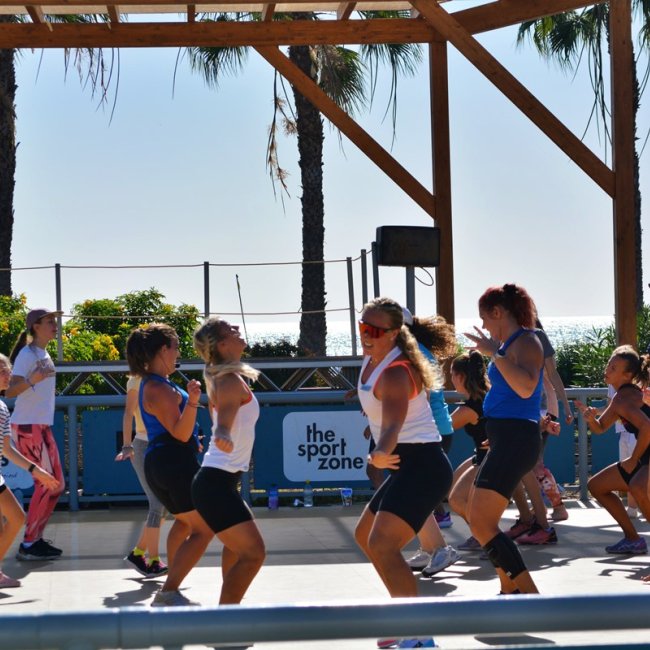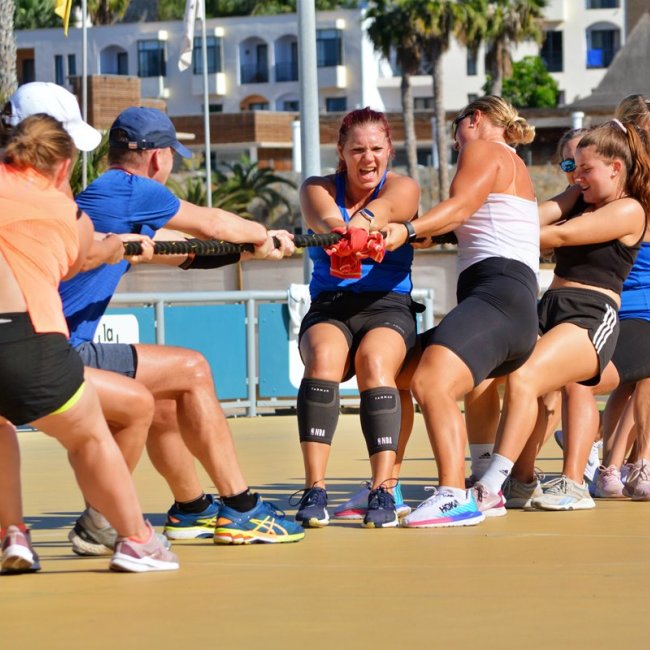 Features
´the sport zone´ is one of the main training platforms of our Resort which offers a great view, perfect workout conditions and many exciting features.
An embedded sound system and even Basketball baskets are available at any time and ready for the use of our guests!
Yoga mats are available on-site.
If you need special equipment our staff at the Sports Booking is happy to help you! Just drop by!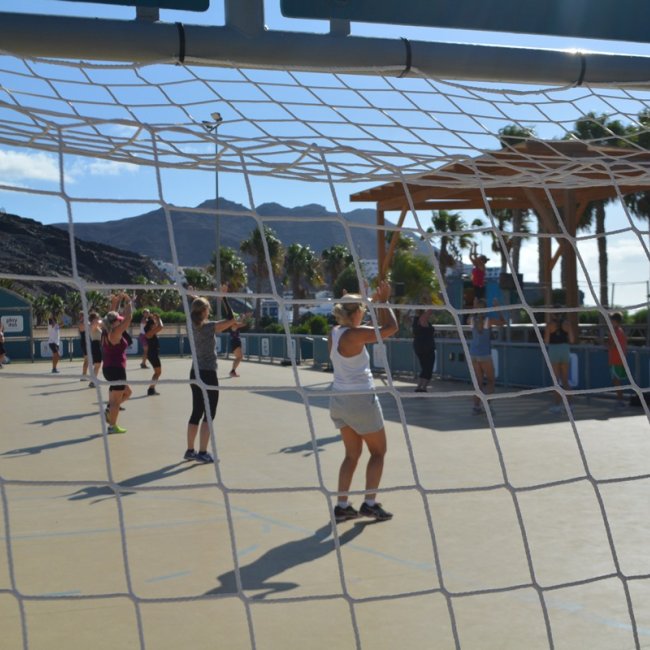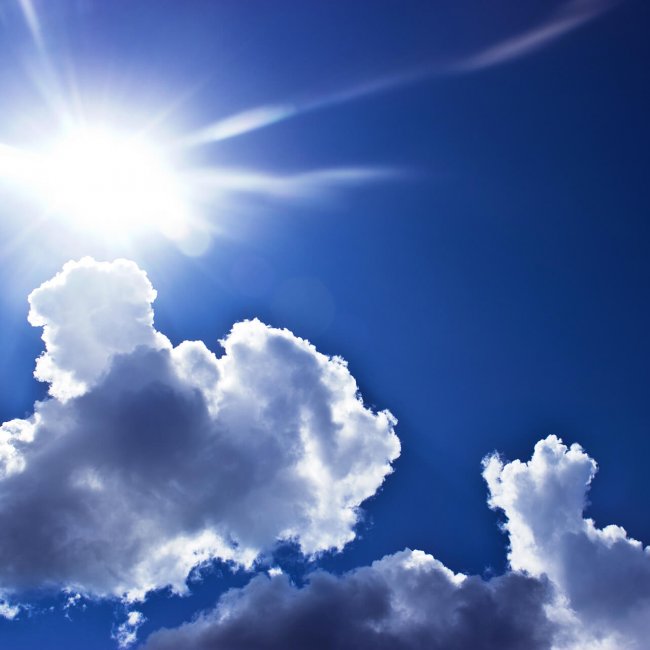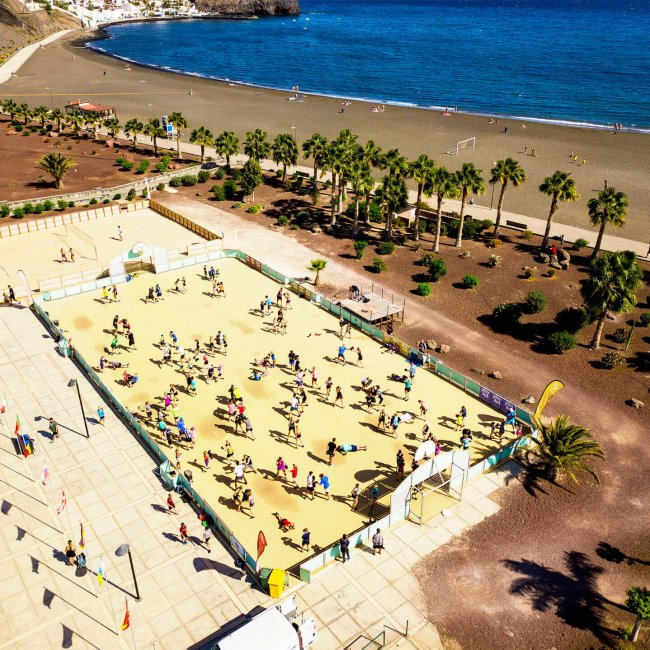 Weather Conditions
The perfect weather conditions of Fuerteventura enable us to hold classes outside all year round.
The average temperature on Fuerteventura is around 20 - 25 degrees Celsius while in average it only rains less than 200mm each year.