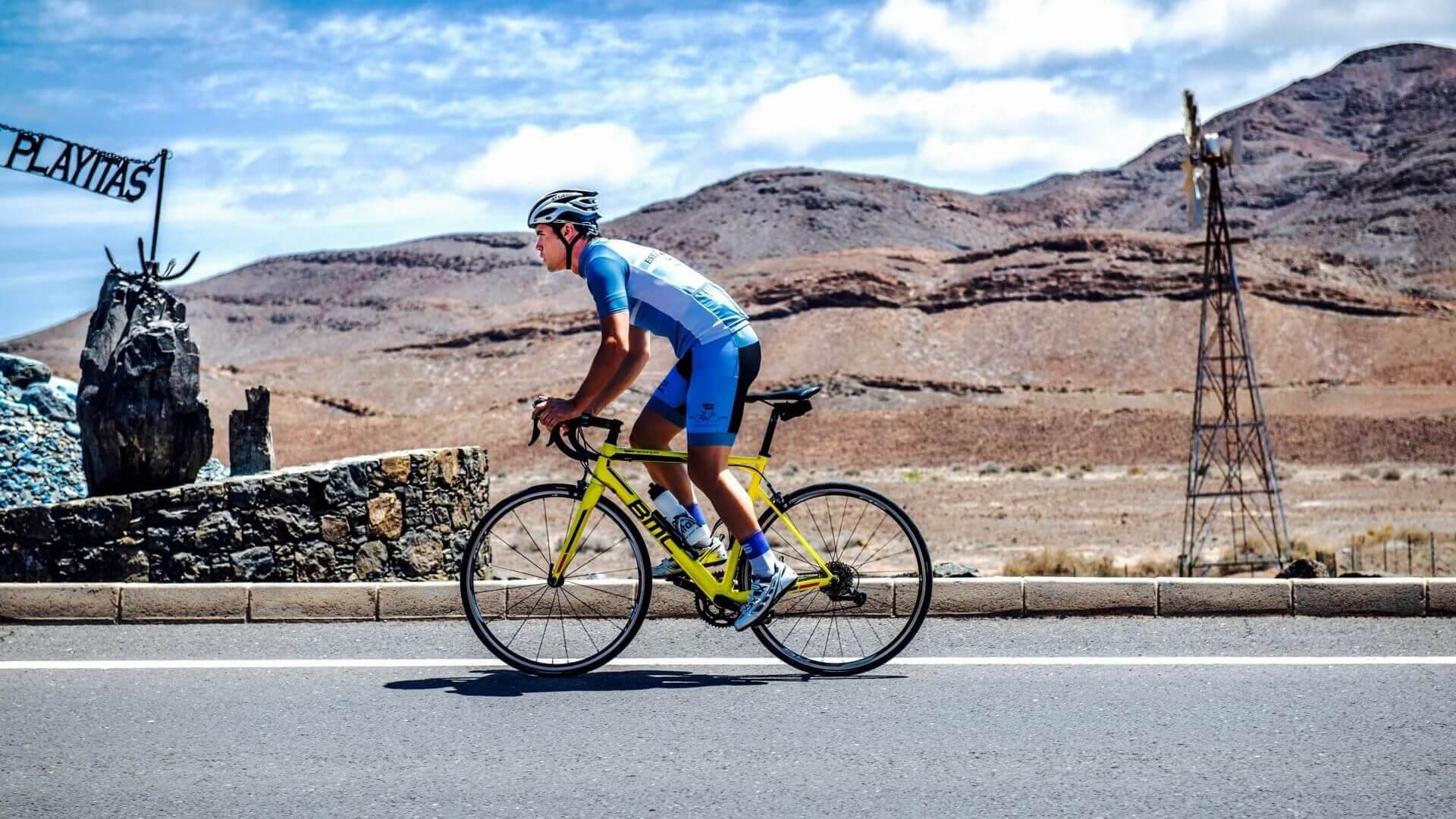 Playitas Sports
Cycling
Your heart beats for cycling? At Playitas Resort, we share your passion. Experience perfect training conditions on the lonely roads of sunny Fuerteventura ­– and get in perfect shape for all of your upcoming cycling challenges.
Welcome to cyclists' paradise!
Cycling is all about perseverance, passion and flow. At best, it's just you and your bike in perfect synergy.
On Fuerteventura, you will find an ideal environment that enables you to completely focus on the sport itself. The constant temperatures of about 25 degrees and the well kept roads with little car traffic are just a couple of the things that will make your cycling experience unforgettable.
So bring your bike, or choose an amazing rental at our Cycle Centre, saddle up and enter cyclists' paradise!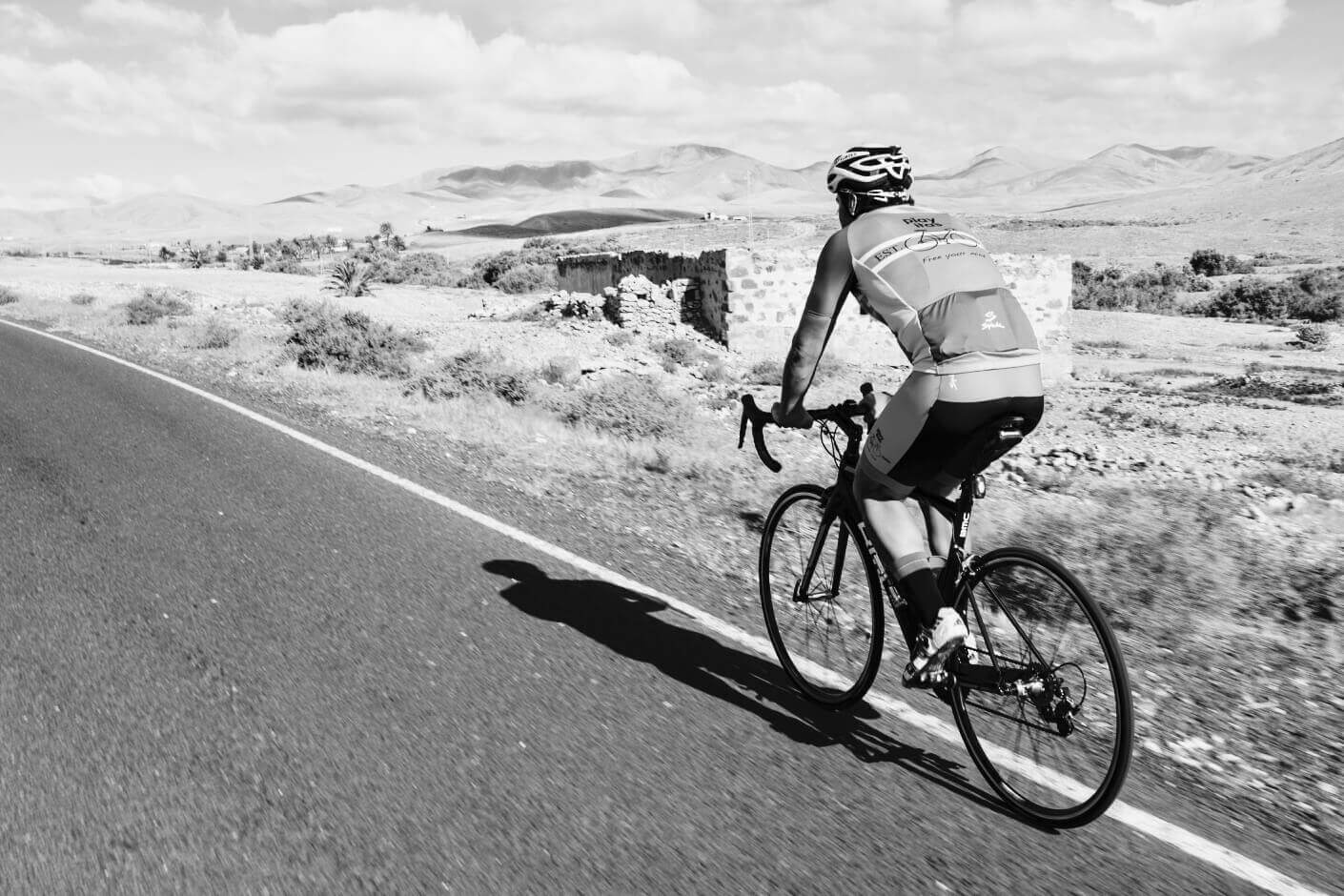 "I don't ride a bike to add days to my life. I ride a bike to add life to my days."
Book Now