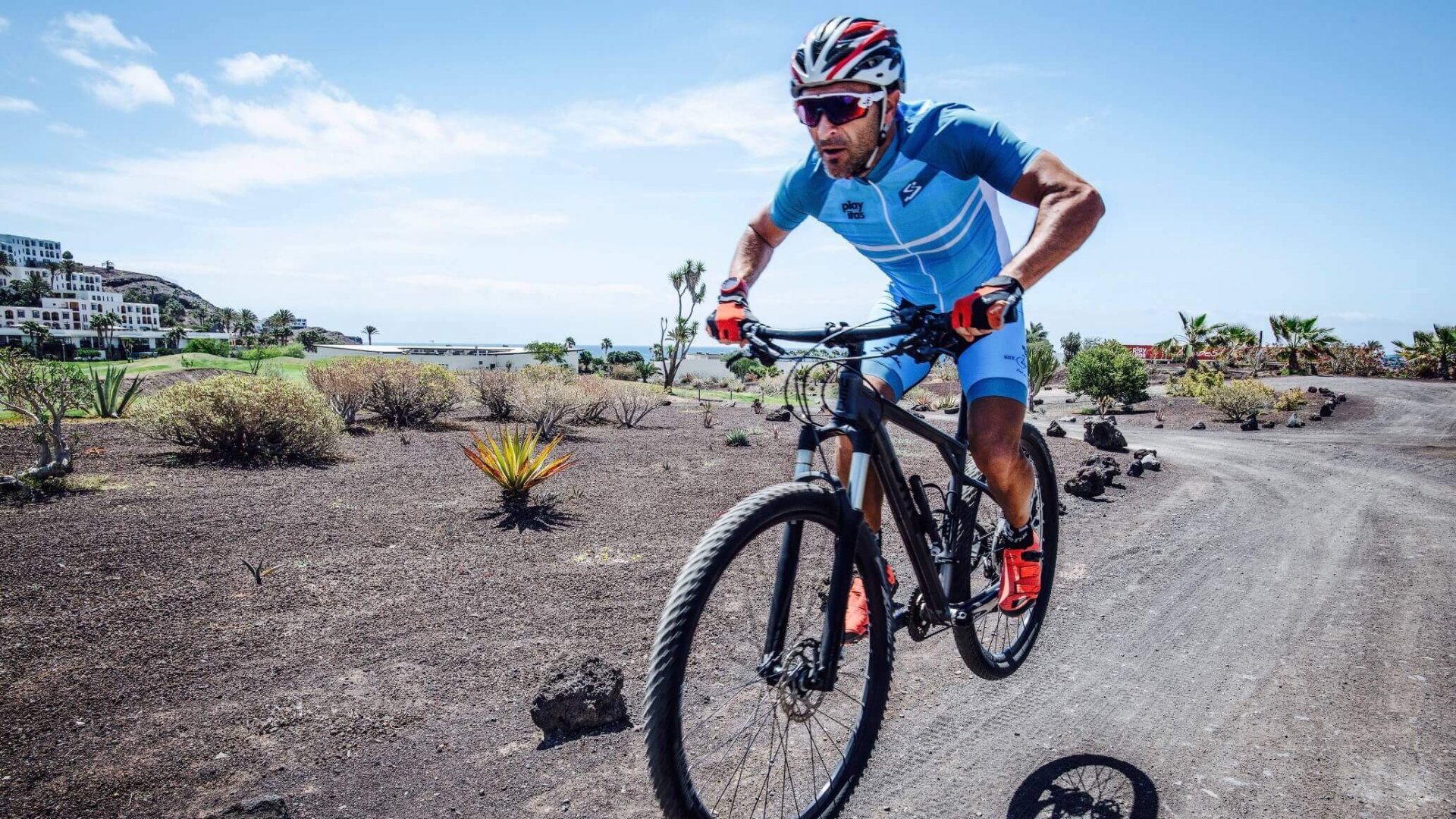 Playitas Sports
Mountain Biking
You want to conquer Fuerteventura's unique nature on two wheels? Nothing easier than that – just rent a state of the art mountain bike and enjoy the island's most exciting climbs and downhill tracks.
I'd Rather Be On The Trails!
Discover Fuerteventura's jaw-dropping landscape on two wheels and free your mind!
Go up and down the vulcanic mountains of the island, enjoy scenic views and the ideal weather for long off road rides.
Don't worry - you don't have to bring along your own bike and equipment! Rent a bike and everything that you will need in our Bike Center!