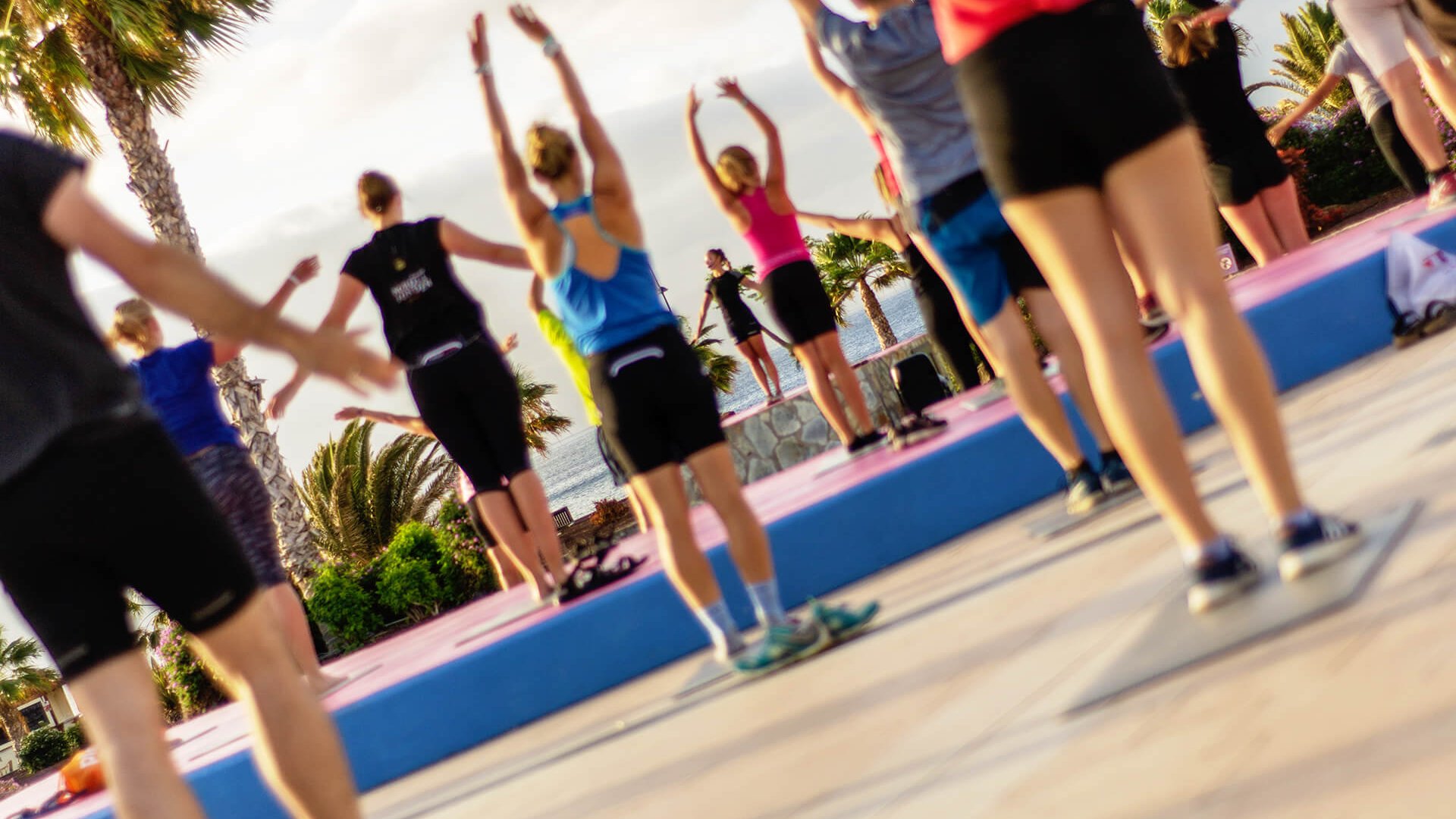 Playitas Sports
Mind and Body
At Playitas, we are focused on body, mind and soul. The balance between physical and mental health is important for an athlete's success.
Keep your balance by focusing on your soul and mind as much as on your body.
Our Playitas Body & Mind Classes are created to relax and ease your body into motion through breathing and stretching techniques!
Take your time to relax all your muscles and let your thoughts fade away.
Welcome the new day every morning with relaxing exercises to warm up the body.
We are welcoming the sun with yoga exercises during Sun Salutation.
Focus on your breathing and experience stretching and relaxing techniques.
Barre Moves is more balletic in style, combining flowing yoga and contemporary and classical ballet exercises.
The result?
Burning fat and toning the body at the barre and on the mat.
BODYBALANCE is a yoga-based class that will improve your mind, your body and your life!
During the class, an inspired soundtrack plays as you bend and stretch through a series of simple yoga moves and embrace elements of Tai Chi, Yoga and Pilates.
Breathing control is a part of all the exercises, and instructors will always provide options for those just getting started.
You'll strengthen your entire body and leave the class feeling calm and centered and happy.
This class is an introduction to basic Pilates.
We will go through the basic principles that provide the foundation of Pilates and are key to perform every exercise both safely and effectively.
We will learn how to breath properly and how to position our body through the exercises.
This will make you more aware of your core and help you get better results from your workout.
In this class you really can relax all the muscles in your body, as well as improve your flexibility and mobility.
This is a training programme which is suitable for all ages and fitness levels.
BALLance was developed by Dr. Tanja Kühne, who herself suffered from severe back problems after ten years of competitive sports. After six years of development, BALLance is now a successful training concept for straightening the spine and relieving the intervertebral discs.

The training consists of various exercises for all problem zones of the back, which are mainly performed in a relaxed lying position. The specially developed BALLance ball is used, whose special design allows the exercises to be performed in a gentle manner and according to one's own needs and pain sensation.
The result is the immediate relief of tension in the shoulder and neck area and the lumbar spine.
Experience Yoga in a new dimension! Aerial Yoga is a whole body workout that increases strength, balance and flexibility. All muscle groups are activated and stretched.
The asanas are performed with the help of a large cloth that hangs from the ceiling like a trapeze. By transferring the body weight to the cloth, blockages and tensions can be released particularly well and the joints are relieved.

Dare to experience the wonderful feeling of weightlessness yourself!