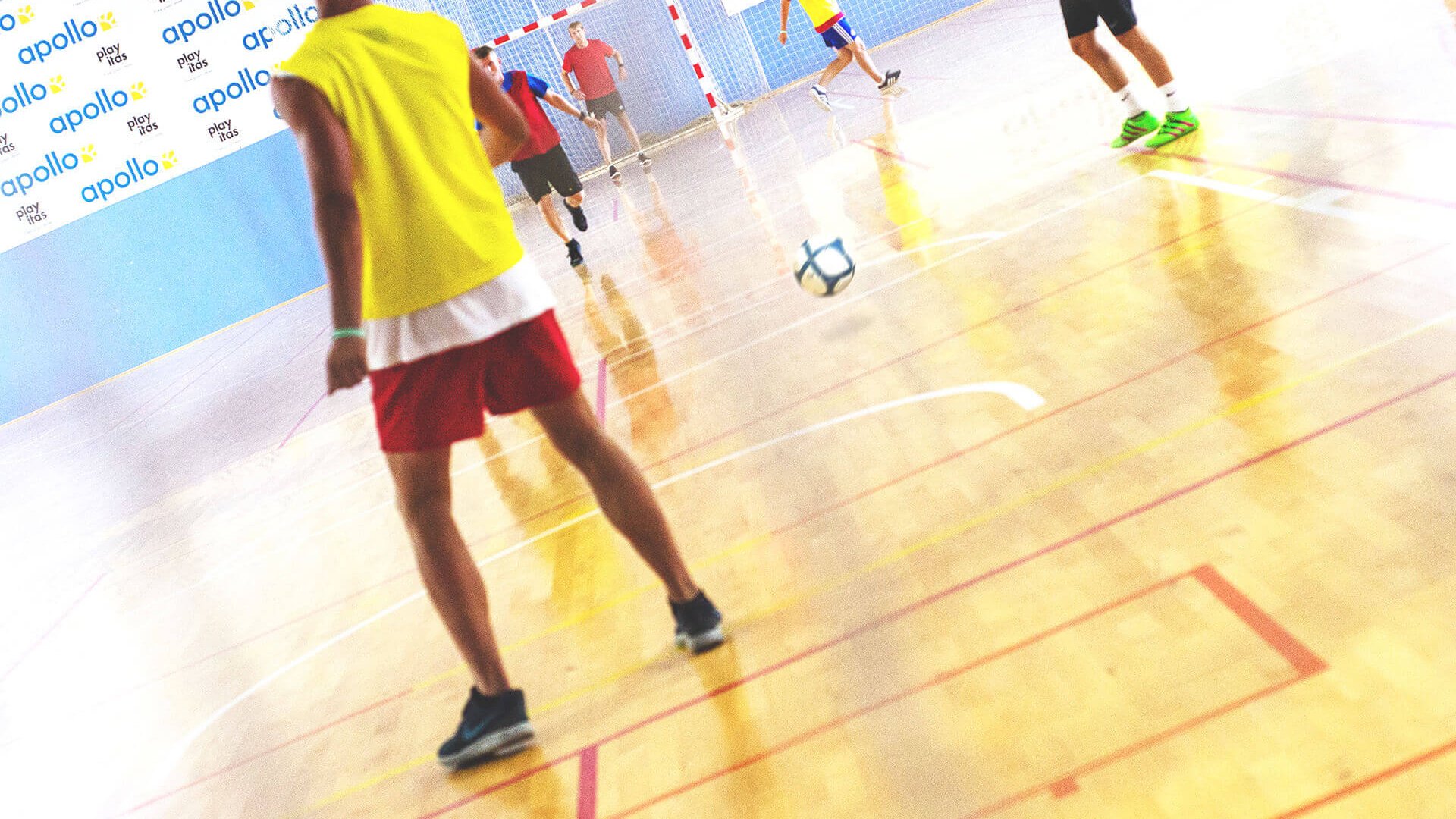 Playitas Sports
Futsal
Futsal is one of the sports you can play at the Playitas Resort indoor sports facility. We have regulation goals and nets, so all you need for a game of futsal is a team!
The football related sports is played five-a-side instead of eleven-a-side and on indoor hard court.
Besides playing in a smaller team, Futsal is also a bit different when comparing it to Football:
Game Lenght: Futsal is played 2x20 minutes
Ball: A smaller ball is used for Futsal
Time Outs: You are allowed to take one time out per half
Stoppages: The clock will be stopped if ball's not played
Limited time to restart (four secounds)
Maximum of five fouls per half
We offer futsal as an indoor activity and football outside, as one of our social sports classes. Check the weekly sports programme for upcoming dates!