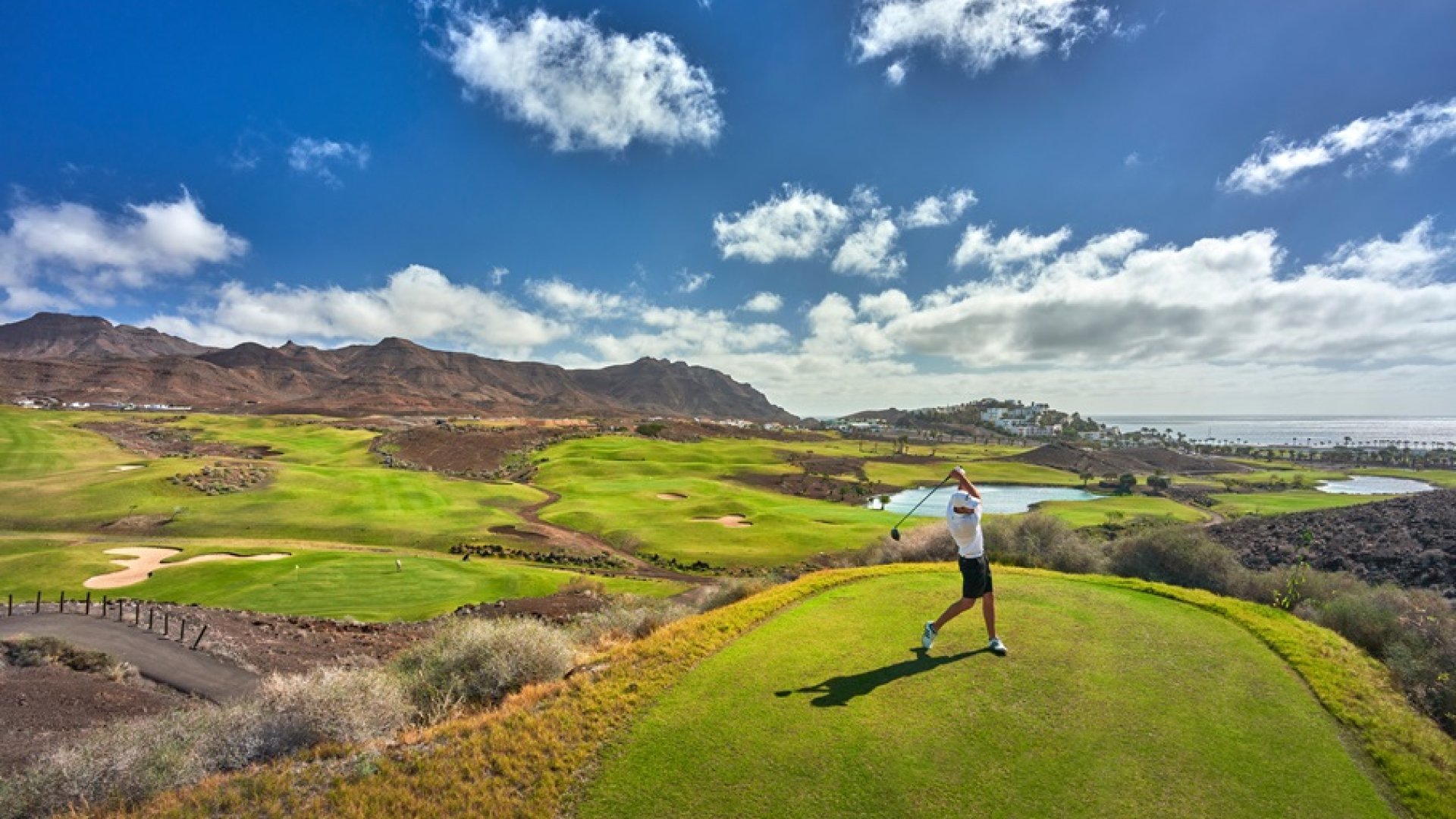 Facility
18 hole/ PAR 67 Golf Course
Our 18 hole Golf Course is open 365 days a year what makes a golf player's heart beat faster. From nearly every hole you can enjoy the beautiful view over the volcanic mountains and the Atlantic Ocean.
- From September 22nd to September 24th 2023, the national Footgolf tournament will take place in our Golf course. During these 3 days, the course will remain closed -
Hit The Ball, Find The Ball, Repeat.
By modern standards, this 4824 metres par 67 course is relatively short but at the same time it's an exciting combination of eight Par 3s, seven Par 4s and three Par 5s, giving golfers a challenging game that'll have them using every club in the bag.
The course is beautifully contoured, following the natural hills and valleys in contrast with the rugged surroundings. From nearly every hole you can enjoy a view over the volcanic mountains and Atlantic Ocean.
To spend even more time around other golf lovers, get together in the Club House where all your needs will be fullfilled.
Besides the excellent golf course in Las Playitas, there a three other great golf courses on Fuerteventura!
Our rental and usage fees: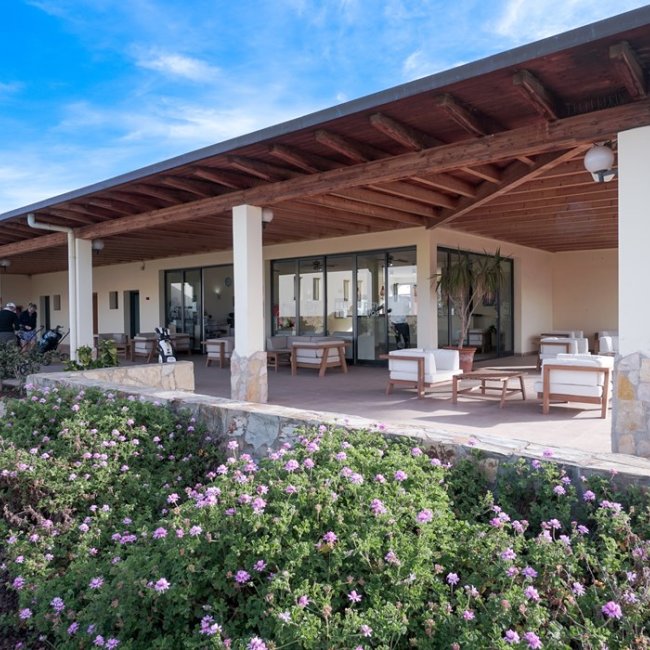 Clubhouse
At the Playitas Golf Clubhouse you can hire buggies, trolleys, clubs and all the equipment you need to play golf.
From the Clubhouse you can enjoy a spectacular view over the mountains and the Atlantic.
Facilities include a reception, shop, bar, and a terrace where you can enjoy a drink or aperitif after you've finished a round.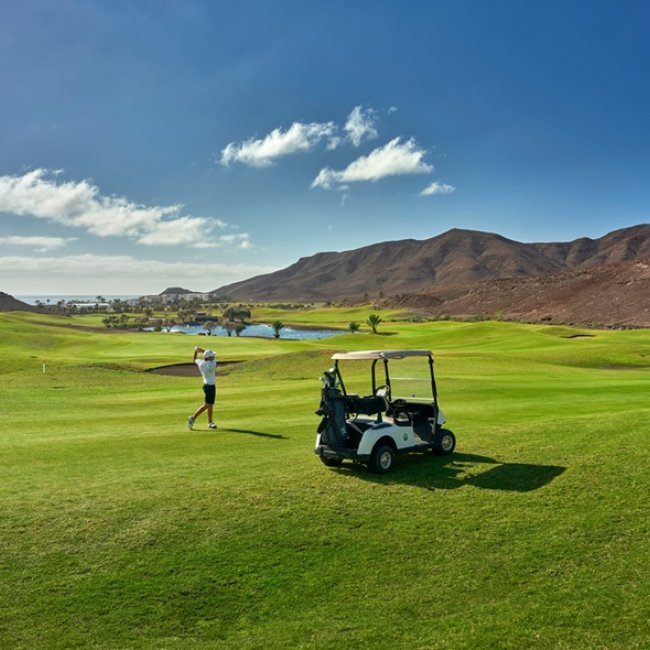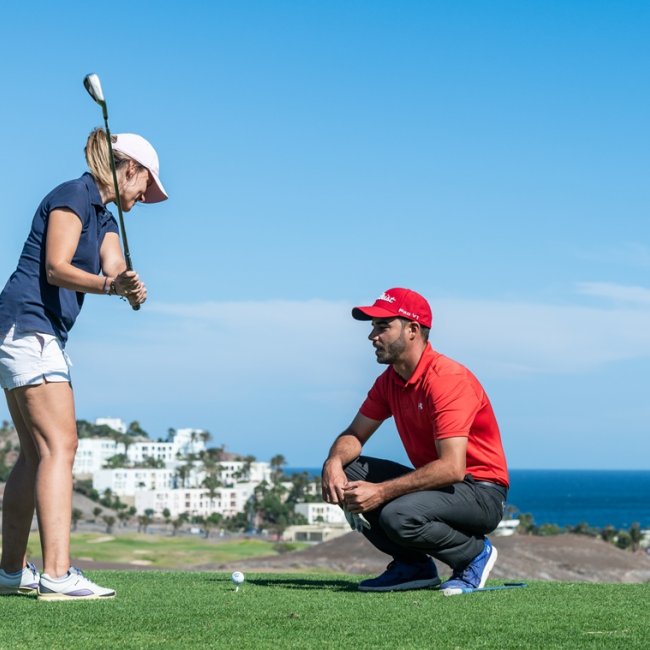 Practice Areas
Besides the 18 holes/ Par 67 Golf course, you will be able to practise your skills and golf techniques in several different areas.
At Playitas we offer:
Putting green
Chipping green with bunkers
Driving range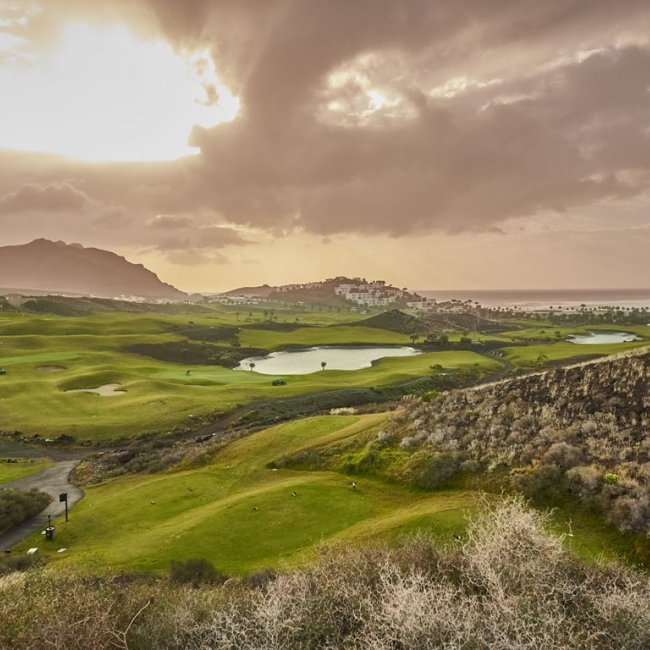 Tournaments
Throughout the year we organize various tournaments for our guests and golfers who want to experience competition while spending a pleasant day sharing experiences and enjoying the course and facilities.
Participate in the Playitas Golf League with different competitions. More information soon.
The winner will be awarded with an annual subscription for Golf Club Playitas.