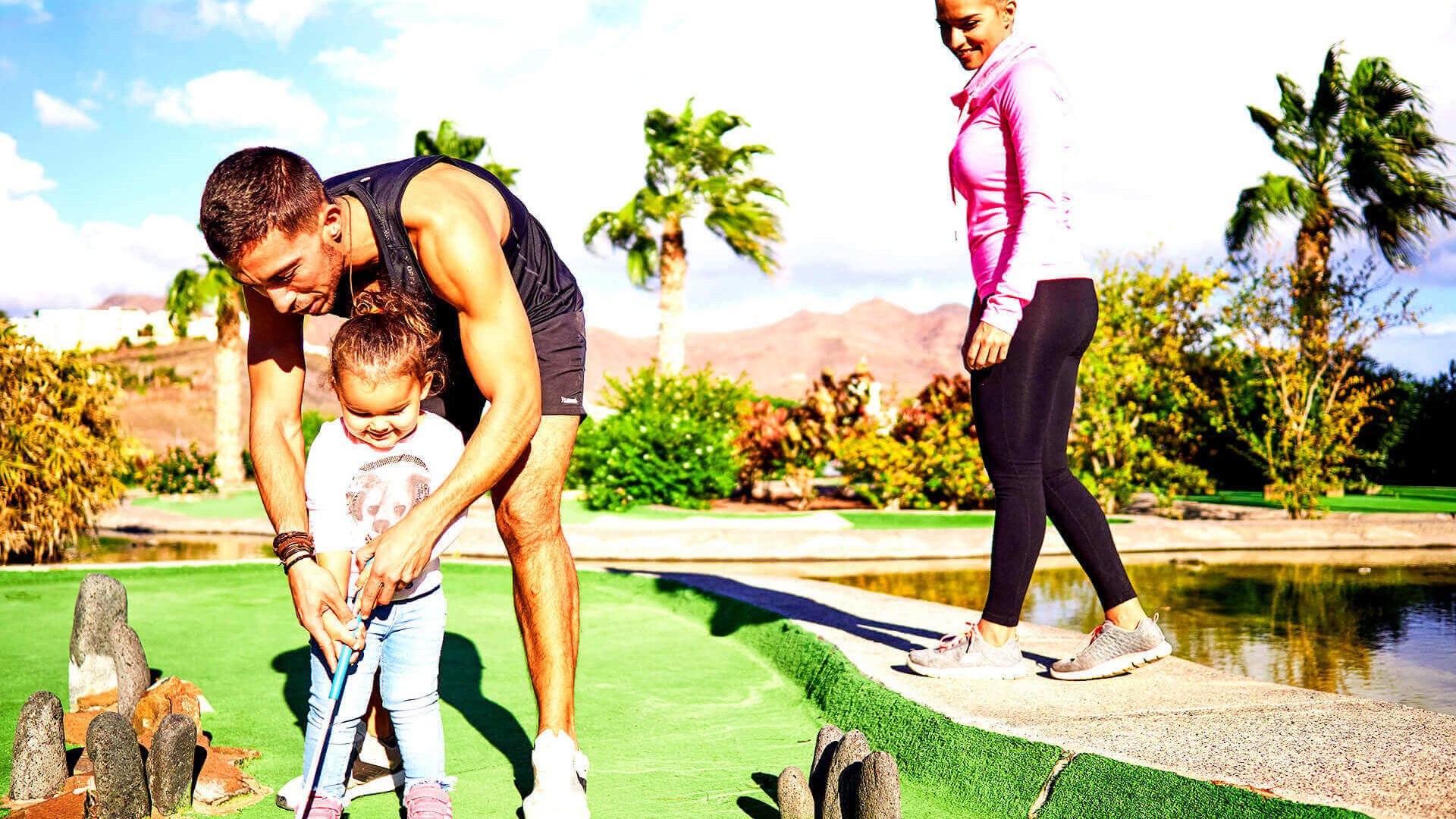 Facility
Mini Golf Course
Try out your putting and challenge your children to a fun game surrounded by palm trees while you enjoy the views of the Atlantic in a unique setting.
Enjoy a fun activity with your family!
The 18-hole Mini Golf Course is located at the Playitas Resort Aparthotel, right next to the beach.
Enjoy all 18 holes of the course on an artificial grass course that's full of obstacles, water features and plants to make your game a fun experience for all members of the family, even for the little ones!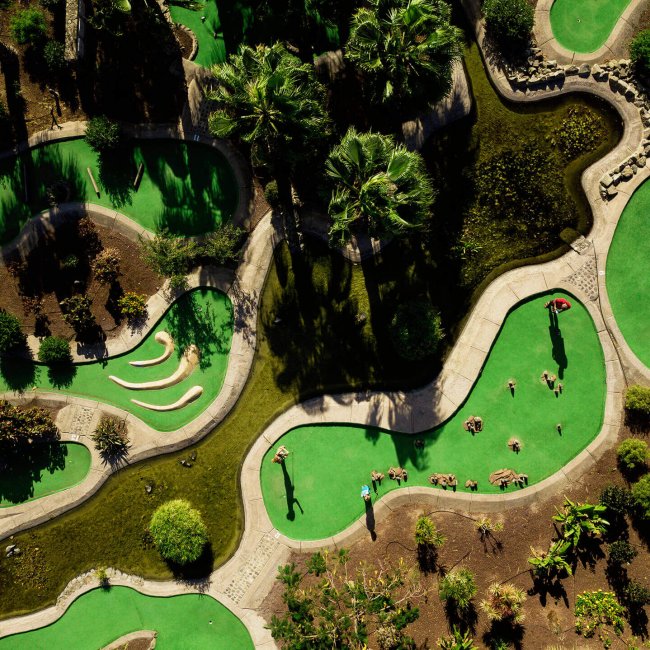 Details
The whole family can enjoy an outdoor game where there's no distinction between children and adults.
Golf clubs and balls are available for hire at Sports Booking.
Other Family Activities