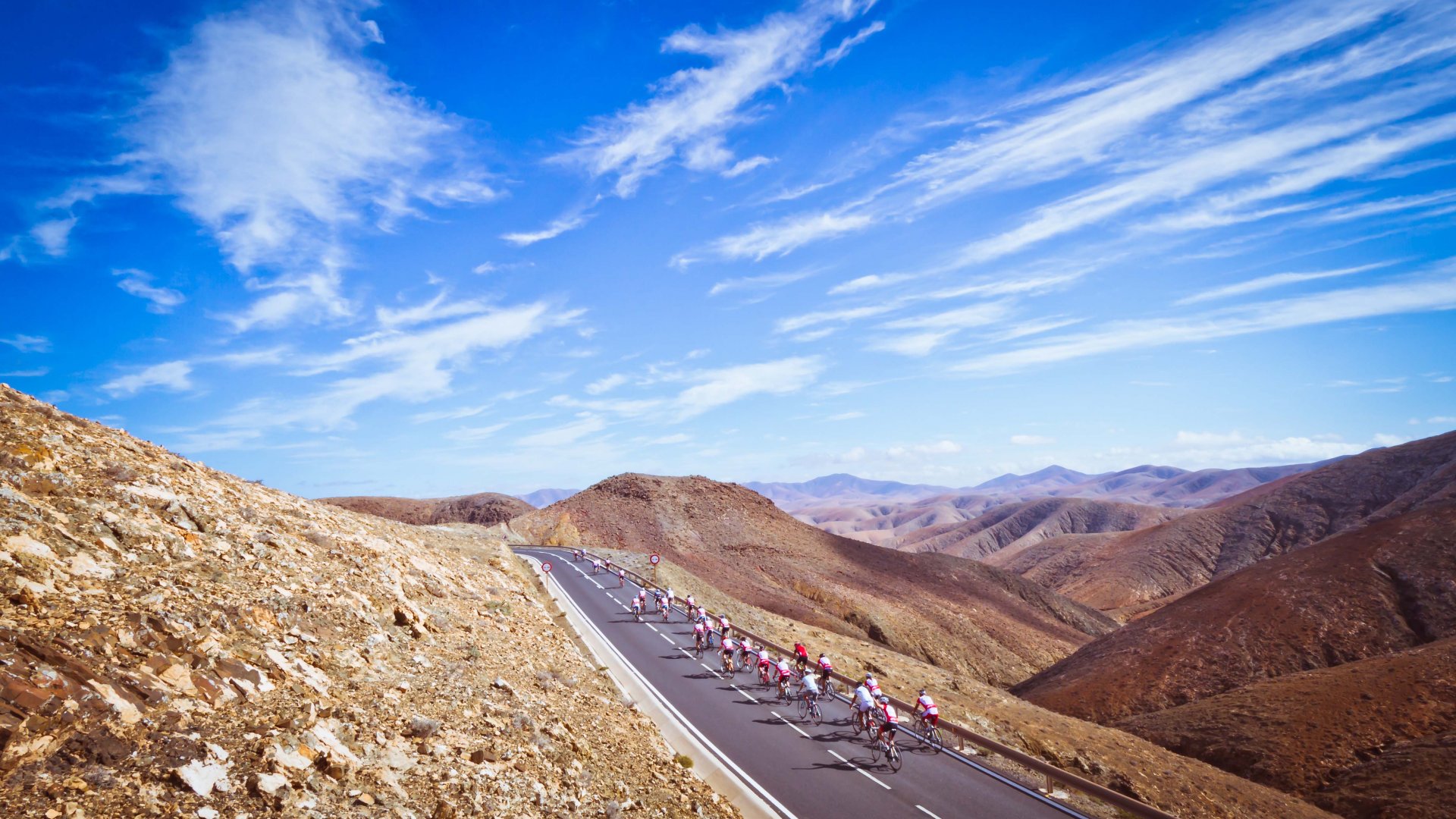 teaser.themedWeek
Hannes Hawaii Tours Triathlon Training Camp 2
Warm, sunny and stable weather conditions while training? This camp with Utz Brenner will not leave any wishes unsatisfied.
 Utz has been a sporting director in our camps for many years. He enjoys doing sports with friends and his wife and taking part in special competitions. His best moments include participating in a 90km cross-country ski race in Sweden and crossing the Alps on a mountain bike. As a trainer, he not only helps age-class athletes but also professional athletes such as Daniela Sämmler / Bleymehl, Laura Zimmermann and Tanja Erath to achieve their best. His greatest successes as a coach include Daniela's victories in several IRONMAN races, Laura's strong long-distance debut in 8:49 hours and Tanja's development from a good triathlete to a world-class professional cyclist. In addition to his work as a trainer, Utz is also very familiar with the areas of bike fitting, nutritional advice and business coaching. In his camp, Utz attaches great importance to the scientific orientation of the units, so that they are of high quality and individually tailored to your level of performance. He would like to share his enthusiasm for sport with you, relying on a balanced mix of stress, theoretical input and fun during the time together. You can expect a concentrated load of specialist knowledge, competence and a good mood!
It does not matter if you are a beginner, advanced or very ambitious triathlete. The training concept of Hannes Hawaii Tours is for everyone. Apart from the training and the talks, the fun within the group is the most important thing.

The course language is German.

Interested? Find out more here.

Are you looking for a different date or camp? Here you can find all camps organized by Hannes Hawaii Tours on Fuerteventura.

For an impression of the HHT camps, click here.
 
Organizer
Hannes Hawaii Tours