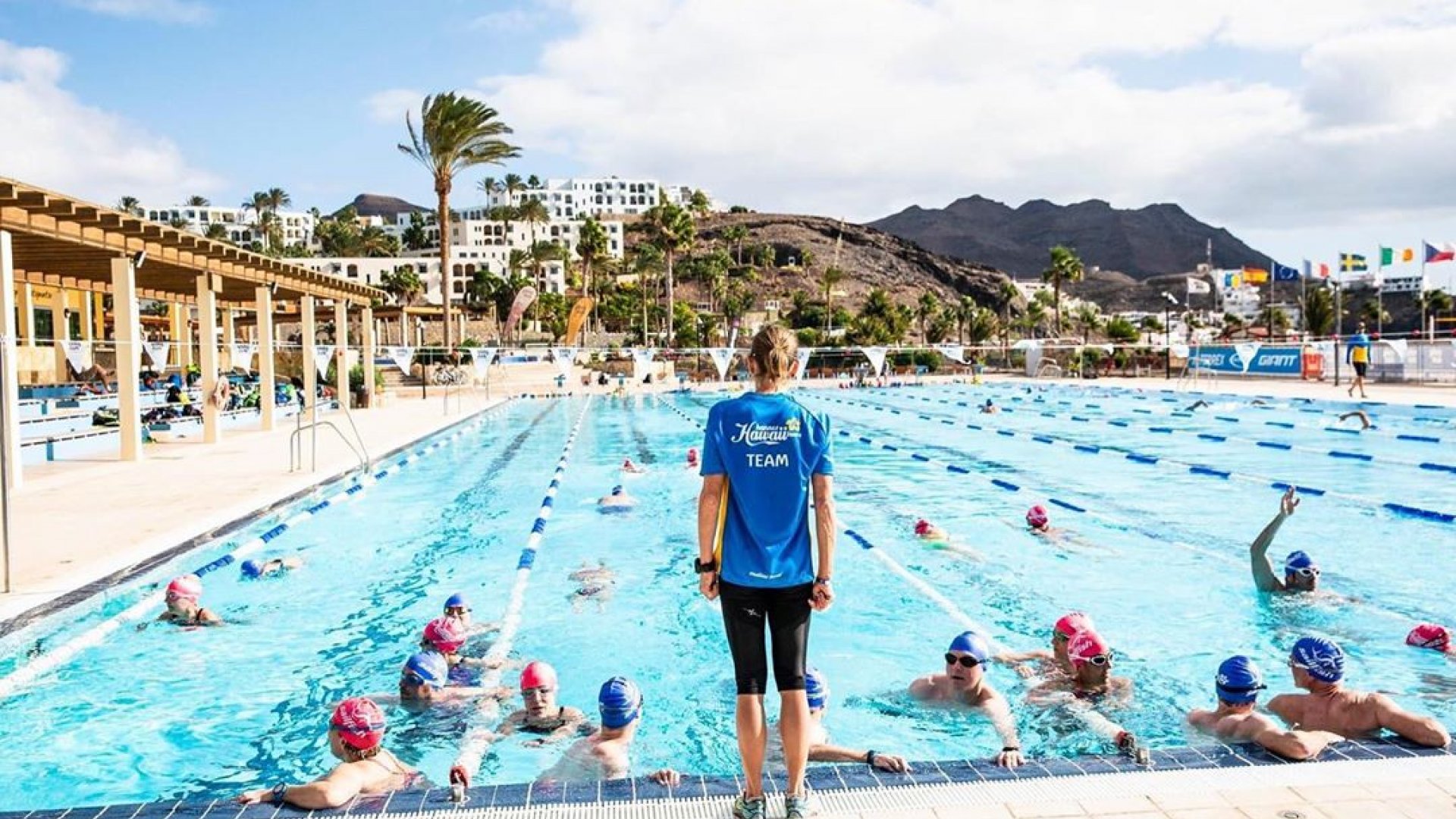 Themed Weeks
Hannes Hawaii Tours - Swimming Camp 1b with Christoph Fürleger
Are you dreaming of swimming the first kilometers of the season together with like-minded people under the southern sun?
Together with top trainers for the organization of your training, technique training and lectures on your side you can focus on the sport, get to know kind people and enjoy your vacation! No matter if you are a beginner, swimmer, ambitioned triathlete or sports enthusiast who want to get fit again – everyone is welcome!
You can work together with the experienced and highly qualified coach Christoph Fürleger in small groups.
The course language is German.
Interested? Find out more here. 
You are looking for a different date or camp? Here you got all camps organized by Hannes Hawaii Tours on Fuerteventura.
Organizer
Hannes Hawaii Tours