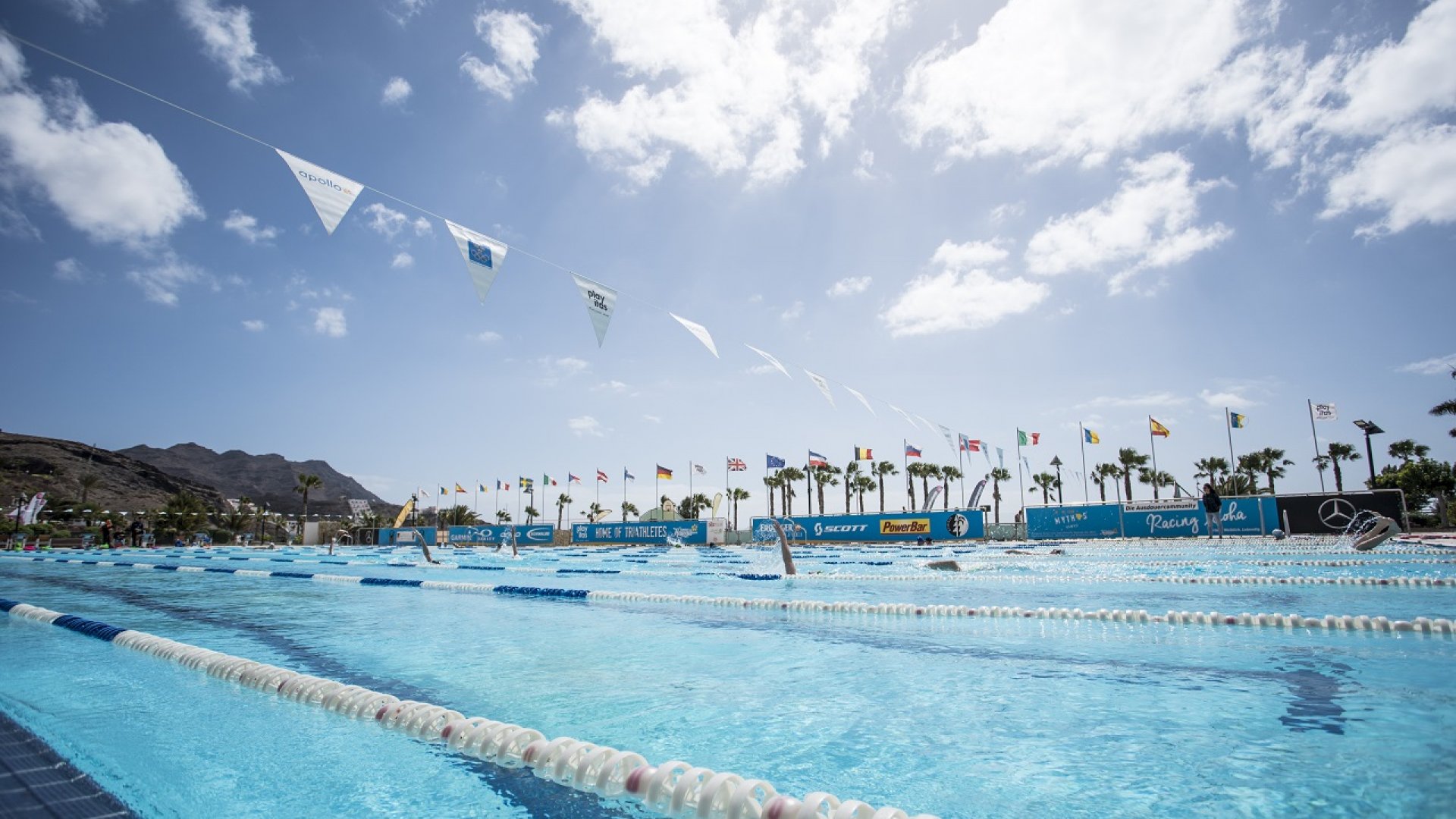 teaser.themedWeek
Hannes Hawaii Tours: New Year's Eve Swimming Camp
With sport, sun and in the company of like-minded people into the new year. What more do you need?
While you still have to complete the swimming units in the indoor pool at home, the outdoor season is in full swing on Fuerteventura. Winter is ideal for improving technique, which is why technique is in the foreground at this camp. It doesn't matter f it is the first time you swim or you are already a professional in the water - everyone is welcome with us! The experienced team of trainers around Nico Moritz gives individual feedback and tips so that every level of performance can make significant progress within the camp period. The sports program is supplemented by swimming-specific athletic training, running ABC and bike tours through the island's unique rocky landscape. In addition, the lectures in the evening provide an insight into theoretical topics related to swimming and triathlon. Oh yes, and there could also be a New Year's Eve party inside the camp.
Do not miss this special camp!
The course language is German.
Interested? Find out more here.
Not the date you are looking for? Here you can find the dates of all camps on Fuerteventura organized by Hannes Hawaii Tours.
Organizer
Hannes Hawaii Tours