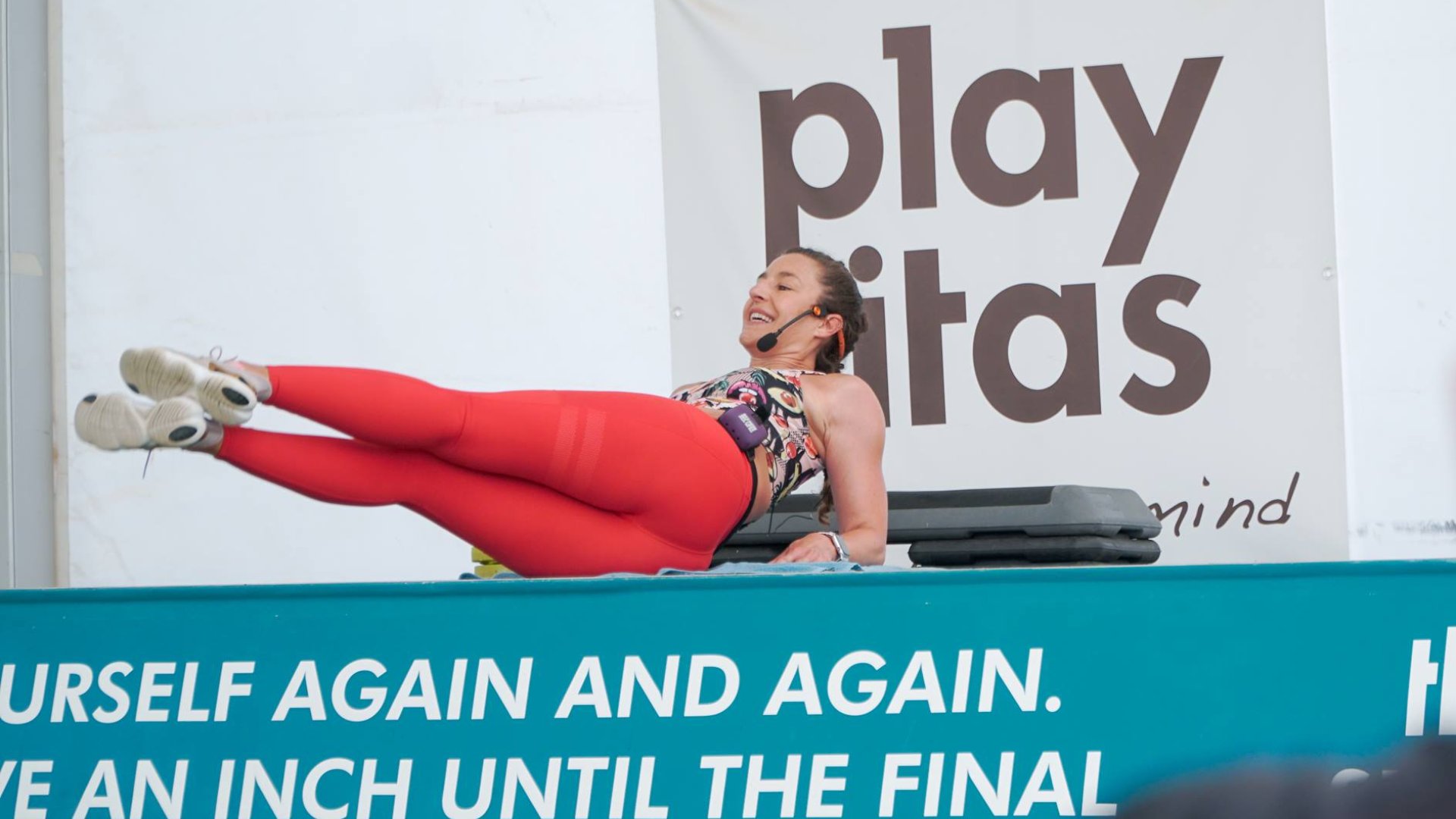 teaser.themedWeek
Fitness Passion & Jumping Week by Julia van Kaldekerken
Fitness Passion & Jumping Week in Playitas Resort on Fuerteventura.
The physiotherapist and athlete Julia van Kaldekerken, in her function as Head of Training and Head Coach at bellicon AG, is responsible for their online training platform and the whole sports related design. Bellicon is the premium brand and manufacturer of sport- and health-oriented mini trampolines. Since 2017 she has also been working as a master trainer and trainer for all concepts at bellicon AG. Furthermore, she developed her own concepts Jumping meets Shadowboxer and Shadowboxer Performance. As a master coach for TMX, she provides the necessary regeneration with mobility and fascia courses using the TMX trigger. As a coach, she regularly accompanies large fitness camps and events with her passion for challenging fitness courses and the gift of motivating others. Let yourself be infected by the energy of this powerwoman and be part of one of the two event weeks at Playitas Resort.
On site you can book individual courses, individual days or the complete weekly package as you wish.
She also gives classes as a CyberTrainer in the online gym CyberFitness, and posts articles on fitness and appropriate nutrition on her blog "My Fitness Passion". 
To see the trainings plan click hier.
Event Type
Fitness & Jumping
Organizer
Julia Van Kaldekerken